Addicticks TRexplorer
Addicticks TRexplorer is an advanced explorer for content on a Thomson Reuters TREP infrastructure or directly from any OMM Provider.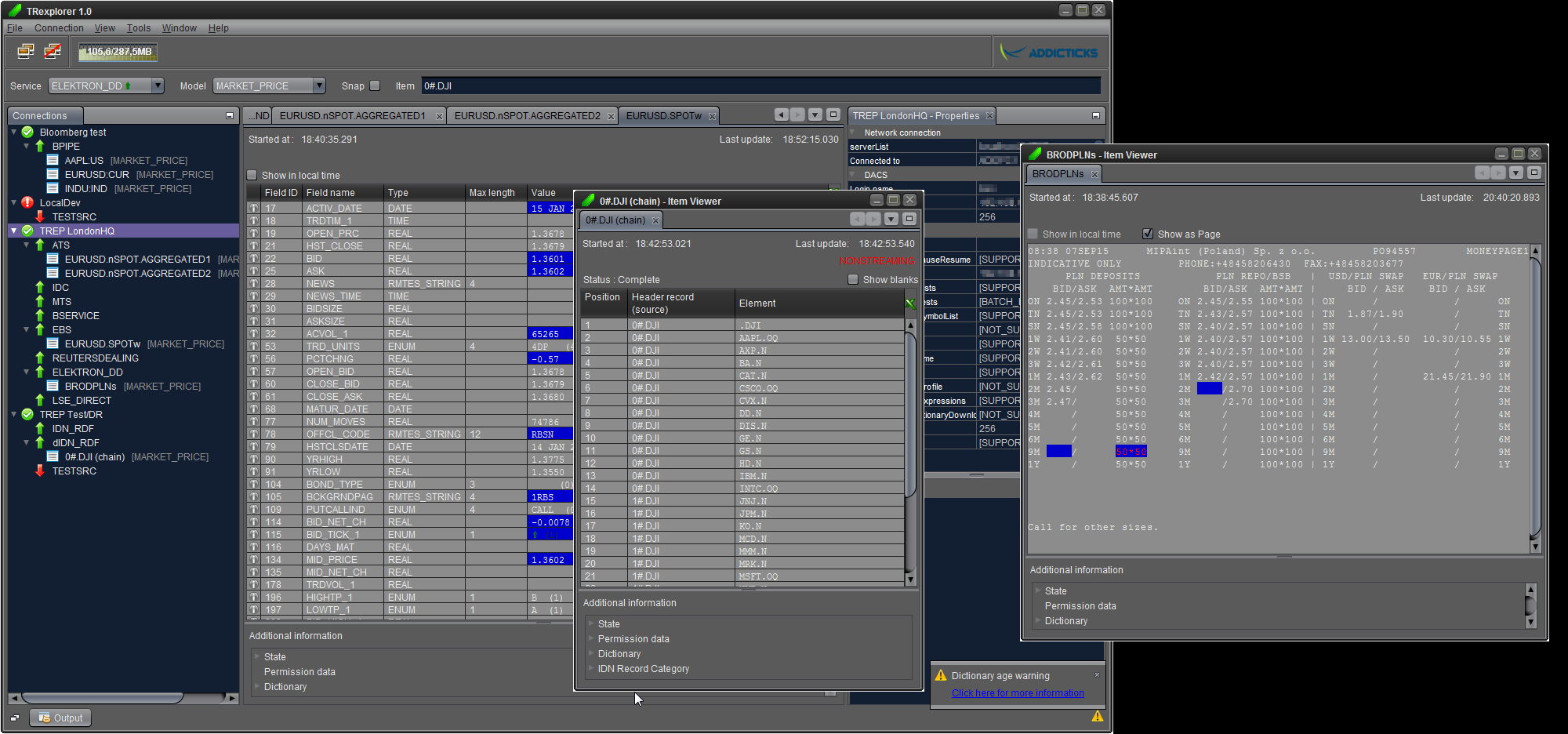 TRexplorer isn't yet another market data desktop application. It is designed especially for IT professionals (support, developers) and Market Data Administrators and offers a very rich feature set for this group. It is also user friendly enough for the occasional market data consumer from mid- or back-office. 
TRexplorer offers far better insight into your market data system or feed than any other alternative.

Features
Connections

Connect-as
Connect to multiple endpoints concurrently. (for example you can compare - in realtime - items from different endpoints)
Name, save and re-reuse connections.
Auto-connect. A connection marked with "auto-connect" will automatically attempt to connect when TRexplorer starts up.
Auto-recovery.
Connection Tester.
SSH Tunneled connections (connect to feeds behind firewalls)

Items

View items (RICs) in real-time or as snapshots.
Click-through. Click on some text and TRexplorer will try to open the item represented by the text you clicked on.
Automatic Page detection.
Automatic IDN Chain detection. Chains are displayed as a list.
Support for MARKET_PRICE and SYMBOL_LIST. More to come.

Dictionary

View deep field information, including value set (for Enums) and field comments.
Dictionary age warning

Other

Export to Excel
Advanced tracing of OMM messages
Zero-install option (can work off an USB stick)
 ... and a lot more.
It's free
TRexplorer is free. There's no cost and no hidden surprises. TRexplorer isn't malware, spyware or anything like that. It is simply a way for us to brand our company.
Requirements
TRexplorer runs on
Windows. Anything later than Windows 7 SP1.  Both 32-bit and 64-bit are supported.
Mac OS X:

10.8.3+, 10.9+

or later.
Linux: Any distro which uses the 2.6 kernel or later.
Screenshots of specific features
Define multiple connection profiles and connect them concurrently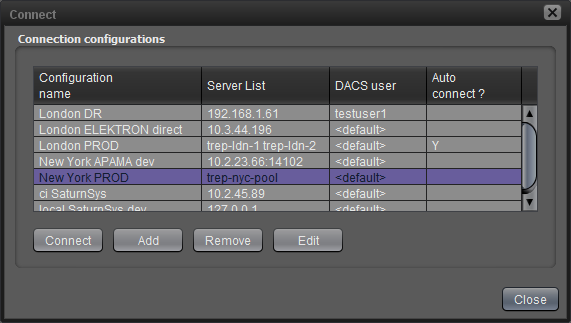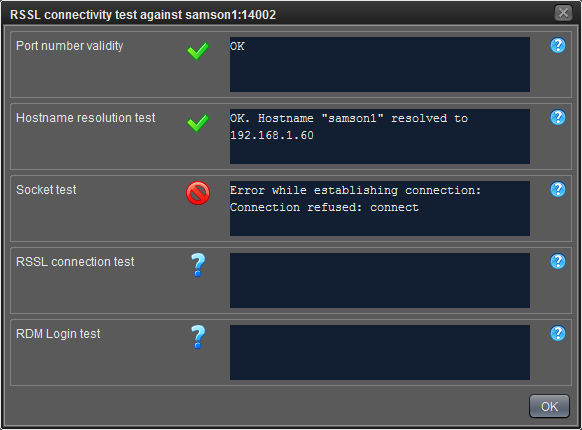 View connection properties (server capabilities)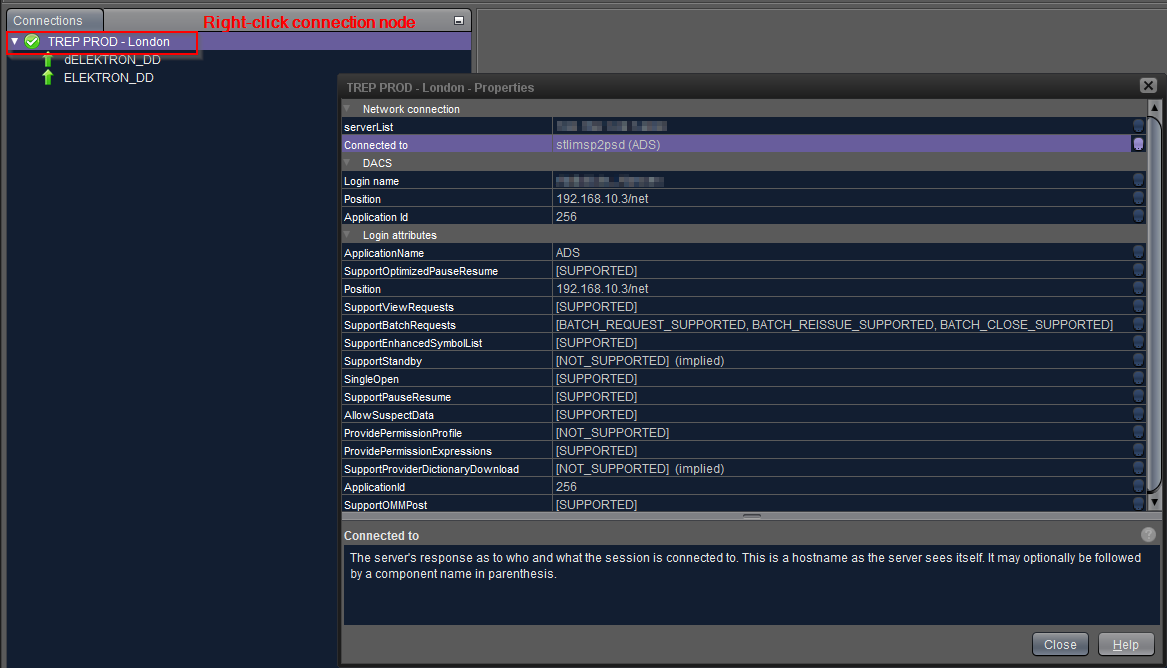 Additional data item info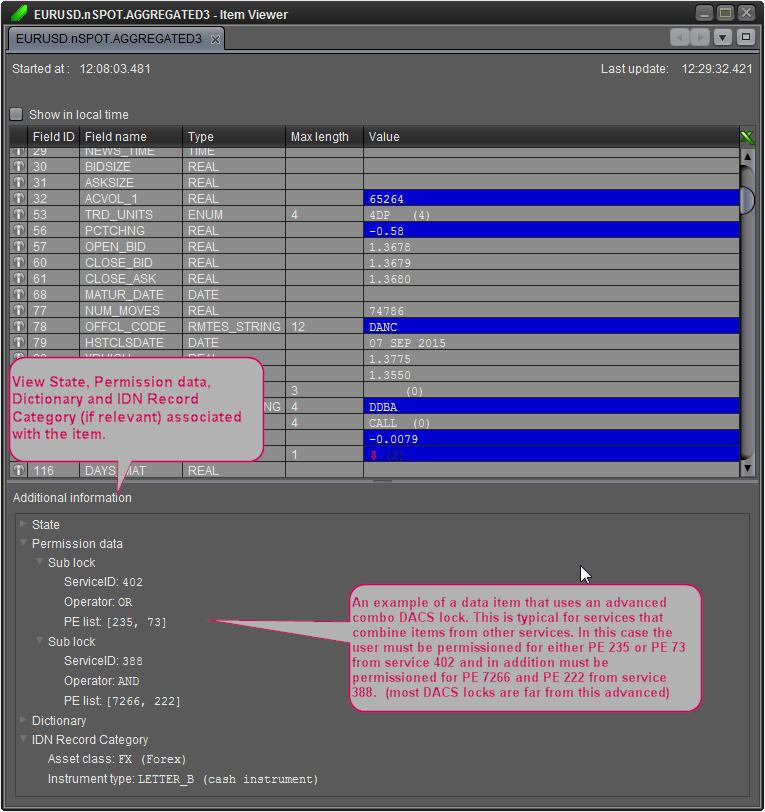 Chain autodetection and display